Epiphany Spring/Summer 2018 (Breakout 8 Double Issue)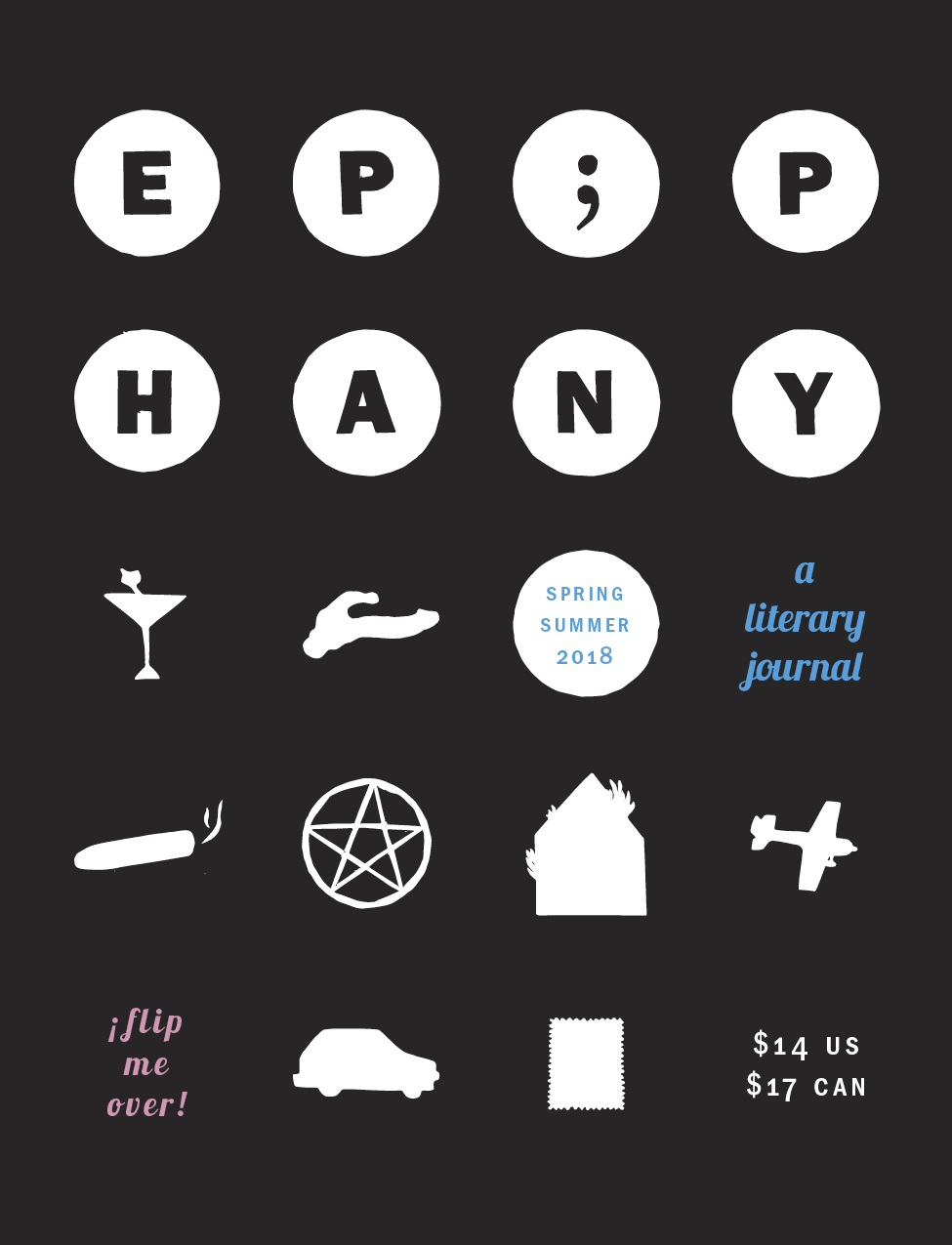 Epiphany Spring/Summer 2018 (Breakout 8 Double Issue)
Pre-order the new issue by May 3rd and receive 15% off! Use code BREAKOUT at checkout.
The Spring/Summer 2018 edition of Epiphany is a flip-cover double issue. On one side, you'll find five stories, six poems, and one essay selected for this issue by Epiphany's editors. On the other side, you'll find work from the winners of the first annual Breakout 8 Writers Prize, offered by Epiphany and the Authors Guild. The Breakout 8 prize seeks to recognize outstanding emerging literary voices and bring visibility to the writers of our future by honoring eight student authors—both graduates and undergraduates. This year's prize was judged by Hannah Tinti, Alexander Chee, and Tracy O'Neill.
Read, flip, repeat, enjoy!
Contributors: Anzhelina Polonskaya / Alisson Wood* / Amber Wheeler Bacon* / Amy Lee Lillard* / Andrew Wachtel / Candice Wuehle / Colin Schmidt / Collin Frazier / Edith Lee* / Elisa Gonzalez / Gabriela Wiener / Jennifer Adock / Jiaming Tang* / Josephine Blair / Lore Segal / Lucy Greaves / Marc Castel de Lucas* / Nelly Rosario / Nicole Treska / Rasheeda Saka* / Terese Svoboda / Yesenia Montilla / Yuxi Lin*
(* indicates Breakout 8 Writers Prize winner)